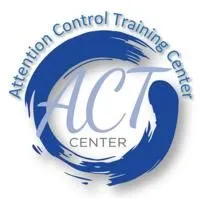 Have you ever been told by teachers or coaches that your child may have ADHD? Are you frustrated and overwhelmed with your child's daily struggle to pay attention and complete assignments? Is gaming the only quiet focus your child experiences? Is it painful to see your child throw tantrums because of difficulty with the transition? Are your son or daughter's disorganization and forgetfulness wearing you all down at home? The ACT (Attention Control Training) Center can help with Bucks County's first and only attention performance lab designed to educate, entice and empower your child!
Our non-medicinal, empirically supported ADHD approach harnesses chaotic energy by using cutting-edge technology to channel attention and focus in a productive, controlled manner. Every customized 20 session treatment plan discovers your child's bio-quotient, (bioQ) coaching them through a standardized progression to get calm, be focused, stay engaged, and achieve integration.
The ACT Center values complete transparency, so you can measure and track your child's progress throughout their training. The result? A happier, empowered, more adaptive, and self-aware child who can realize their potential and gain accomplishment through learned to focus and controlled attention.
Client Focus
Age
Children (6 to 10)
Preteens / Tweens (11 to 13)
Adolescents / Teenagers (14 to 19)
Attention Control Training Center's Groups
ACT NOW

ACT NOW identifies every child's attention as a variable that can be measured, trained, and tracked over time. Our non-traditional group format celebrates physical activity and movement as a natural by-product of the active child. Healthy, small group competition with guidelines that emphasize emotional management and focus builds trust among peers, social skill development, and effective communication.
Group Meets
Second Saturday